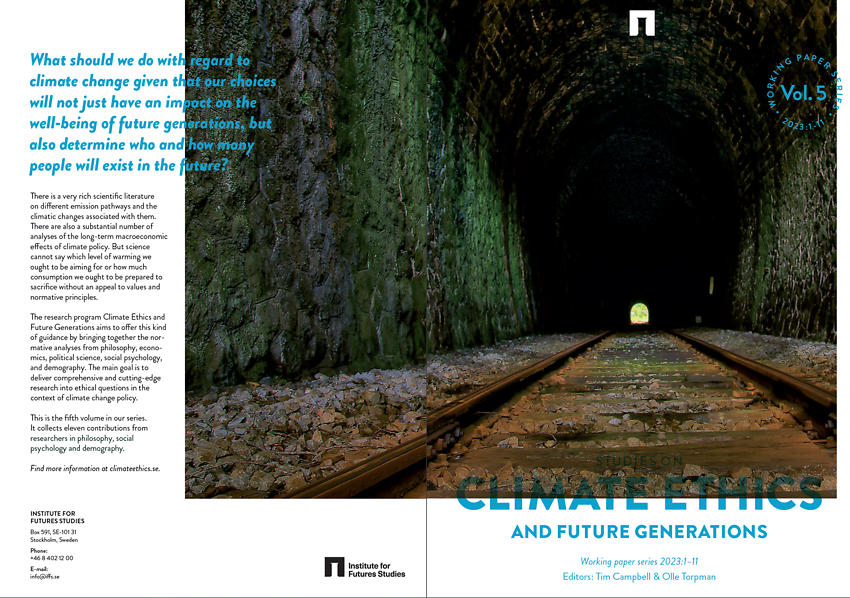 The fifth volume of preprint papers written as part of the Climate Ethics and Future Generations project is now ready. The volume is edited by Tim Cambell and Olle Torpman and published by the Institute for Futures Studies.
Read more about the volume and download it here.
Order the volume for 80 SEK within Sweden. Send us an e-mail with the name of the report and information about delivery and invoice addresses to.